We're thrilled to announce our 3rd official showcase game, Space Shooter! (Not to be confused with last month's announcement, Space Menace). Headed up by Carlo Supina - @cdsupina on GitHub, @carlosupina on Twitter.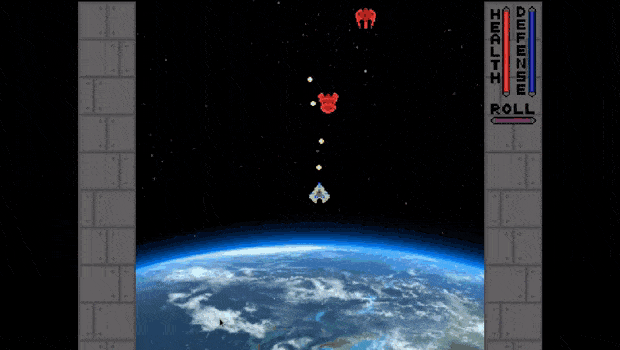 "In this game you control a spaceship. Your goal is to defend an objective from the incoming invasion of enemy spaceships while not letting your health deplete in the process. You can shoot the enemies with your spaceships blasters or ram into them with your barrel roll dealing damage to yourself in the process. How long can you last?"
In spite of its obviously tentative name, the game is actually the most mature of all our showcase games so far in terms of gameplay. You're very welcome to download the latest release of the game and try it for yourself.
Getting Involved
Roadmap and design details are all contained in the project's README for now. Have at it!