We are pleased to announce the second official showcase game for Amethyst, Space Menace!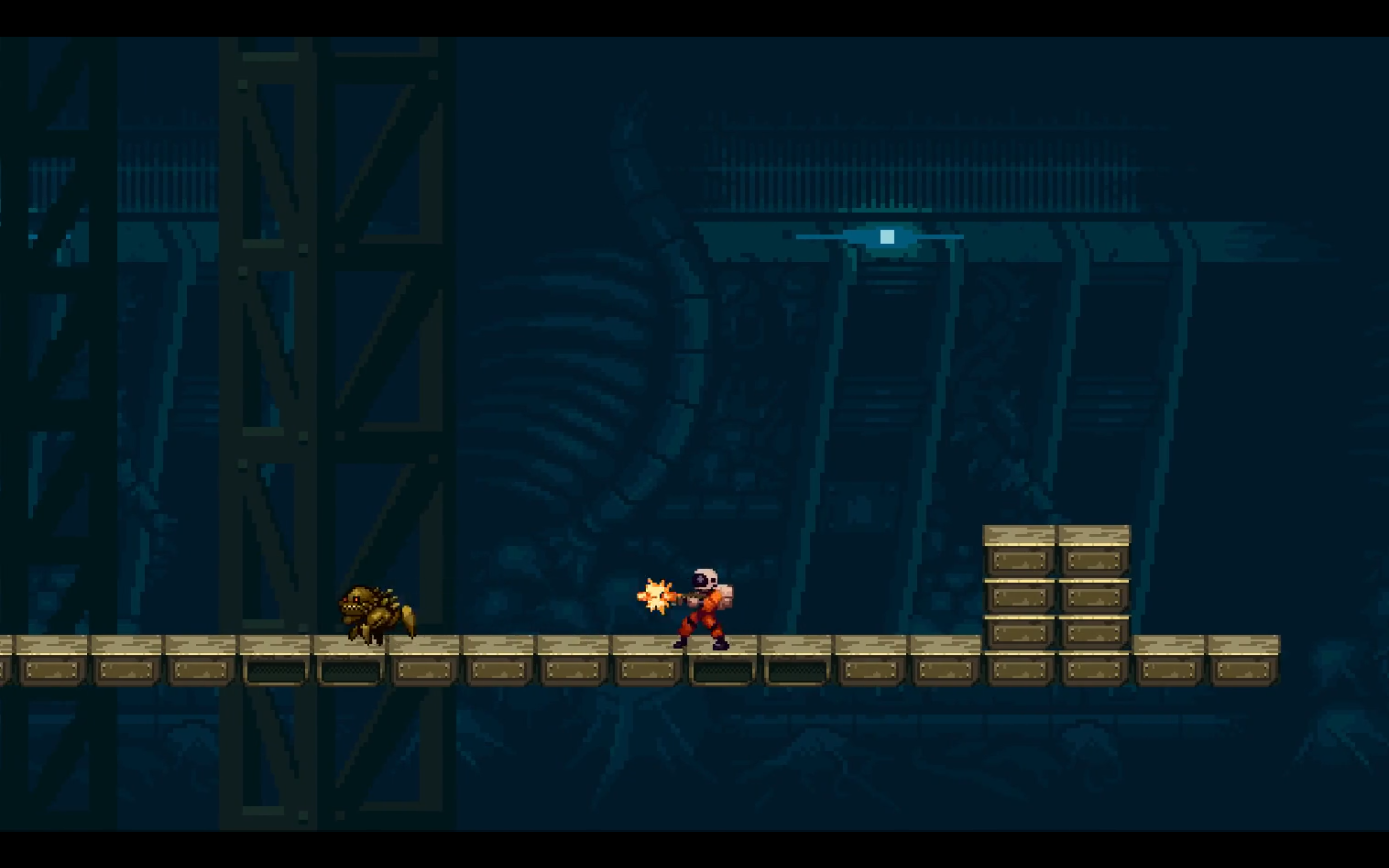 Joining forces
Kumar Ankur @krankur got our attention several weeks ago when he started publishing regular updates for what was initially called "code-name-dune", henceforth known as Space Menace. The game is an action 2D platformer, currently relying on (and intentionally constrained to) the excellent sci-fi assets by the artist ansimuz.
By our proposal, Kumar has chosen to partner with the Amethyst org, moving his game under our umbrella. We will work together to make Space Menace more contributor friendly and standards compliant.
Getting involved
Space Menace is already quite well documented and in a mature enough state to welcome new contributors. We're all learning as we go, so come along for the ride!
Meaning of "Showcase"
Unlike our first showcase game which began as an inhouse project, Space Menace demonstrates an alternative partnership approach that can scale up more efficiently. Instead of trying to build every major use case for Amethyst ourselves, we're instead looking to partner with existing projects that are in alignment with our values and demonstrate novel use cases we'd like to support.
Thanks to the nature of open source, Kumar is not really giving any ownership away, but rather just daring to share it more widely.
Wanna become a showcase project? We'd love to talk to you! Send me an email at erlend-sh@amethyst-engine.org or DM @erlend_sh#4477 on https://discord.gg/amethyst