Courtesy of @mvlabat (also https://twitter.com/mvlabat), we proudly announce our 4th showcase game, Grumpy Visitors! It's a top-down 2D action arcade game, highly inspired by an old classic called Evil Invasion.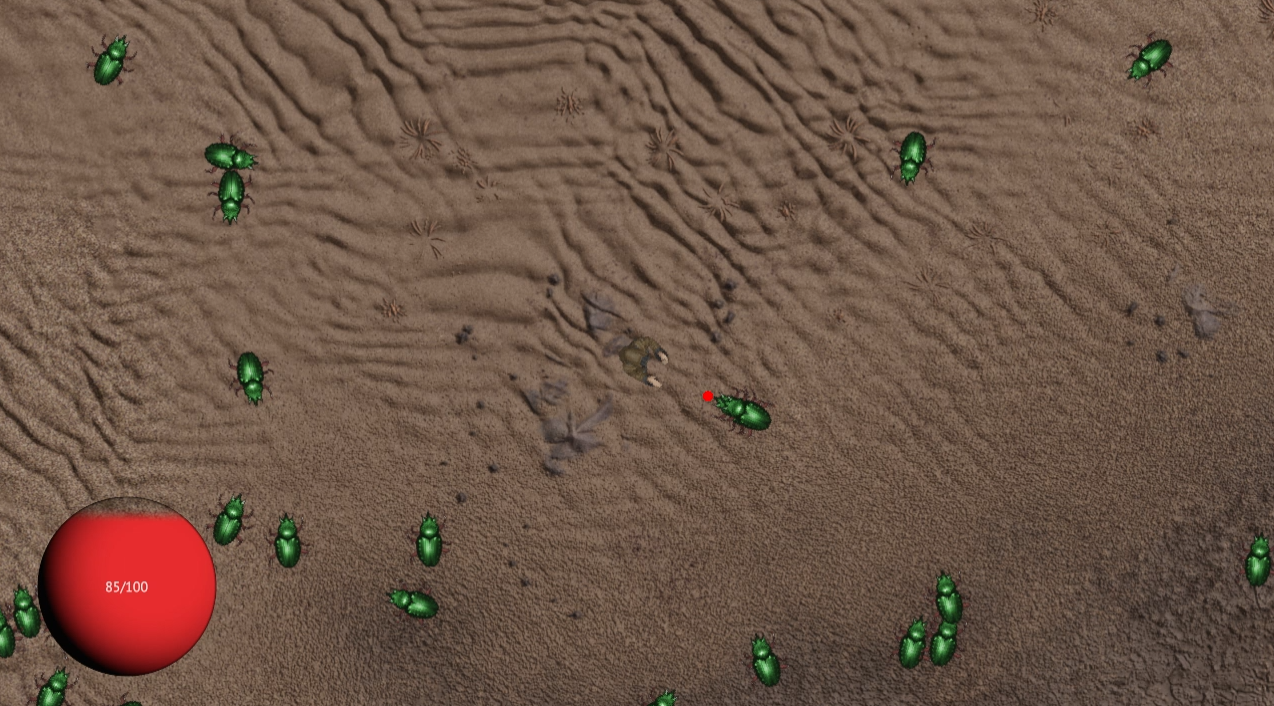 The game already boasts quite a few features, one of which is multiplayer support. @mvlabat has been an immense help to the Amethyst networking team by providing a real world test case. A lot of credit goes to Vladyslav for informing our recent network rewrite alongside several improvements to Laminar.
Current game features
Multiplayer
Casting a spell (homing missile red dot)
Spawning monsters
Monster AI (actually just randomly walking around the map and starting to chase a player if they're close enough)
Character moving
Sprite animations
Custom shaders (health HUD)
Menu states and transitions
Planned features
Campaign and survival modes
Character development system with persistent progress between levels
Co-op multiplayer (up to 4? players)
Getting involved
If this sounds like a project you might be interested in contributing to, here's how to get started.
Wanna become a showcase project? We'd love to talk to you! Send me an email at erlend-sh@amethyst-engine.org or DM @erlend_sh#4477 on https://discord.gg/amethyst