The Amethyst team is happy to announce a new version of Amethyst, 0.11.0. Amethyst is a data-driven and data-oriented game engine aiming to be fast and as configurable as possible.
To pick up this release, add the following in your project's Cargo.toml:
amethyst = "0.11.0"
What's in 0.11.0
Amethyst 0.11.0 comes packed with the Rendy integration & many small additions throughout the engine.
Rendy
We've finally integrated Rendy, a low-level rendering engine on top of gfx-hal, allowing us to target Vulkan, Metal, DirectX (WIP), OpenGL (WIP) and WebGL (WIP). Being compatible with the gfx ecosystem makes integration of independent libraries a lot easier!
With Rendy we now have a completely new way of defining rendering pipelines. There were several changes to our asset loading API and we've refactored the transform & camera API. If you're looking to upgrade your game, you may find the Rendy migration guide helpful.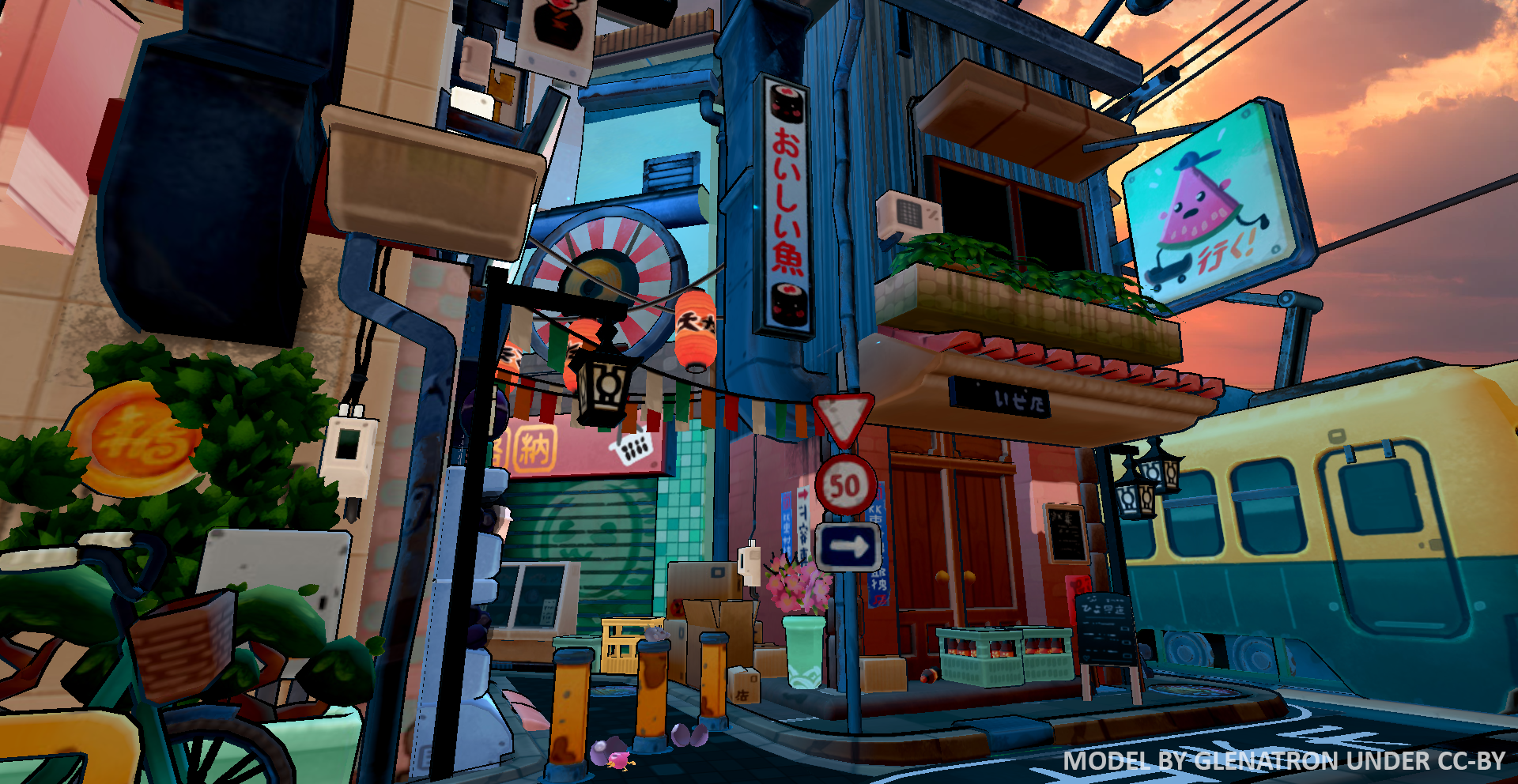 We were able to fix many bugs regarding shading issues, sprite rendering, debug lines, etc., however, due to this huge change in the engine it's almost safe to say new bugs have been introduced. If you believe you've found a bug, please don't hesitate to visit our issue tracker on GitHub or if you aren't sure if it's a bug, feel free to ask on our Discord server or Forum.
Other Changes
Amethyst 0.11.0 involves a significant number of changes. We can't detail all of them here, but you can see them all in the detailed release notes for 0.11.0.
What's Next
For the next release, we are going to focus on two topics:
You can read about the WASM efforts in our announcement post.
As for ergonomics, there are two main areas where ergonomics need to be improved:
Creating rendering graphs - this is currently rather hard, so we'd like to make it easier for people without experience in computer graphics to create their own rendering graphs.
A Float type was introduced to support 64-bit world precision, and it currently imposes extra boilerplate which we'd like to reduce.
Code Quality Council
Starting with the 0.11 release, there will be a Code Quality Council monitoring Pull Requests to the engine. It consists of the following members:
azriel
Frizi
jaynus
jstnlef
Kae
torkleyy
Pull Requests will be reviewed for the following criteria:
Code Architecture (jstnlef, Kae, Frizi, torkleyy)
Security (jaynus)
Documentation (azriel)
Tests (shared responsibility)
Whenever a PR to amethyst/amethyst, amethyst/laminar or amethyst/rendy is made, please ask one member of the Code Quality Council for a review. More repositories will be added when they become more mature / a dependency of the engine.
Additionally, we've started to measure code coverage in the repositories amethyst, laminar and rendy. This metric will be used to track our progress with proper testing of the engine and its components.
People we 💖
We would like to thank all our contributors who were involved in making this release possible:
0x40
Aaron Housh
Alec Deason
Aleksey Halahan
Alex Flores
Alik Aslanyan
Andrew Jakubowicz
Awpteamoose
Azriel Hoh
Benjamin Bäumler
Benjamin Hetherington
Benoît CORTIER
Brad Lugo
Chapman Shoop
Csányi István
David Kushner
David LeGare
Dzmitry Malyshau
Elaina Martineau
Ellie
Eric Stokes
Erlend Sogge Heggen
Ewout ter Hoeven
Eyal Kalderon
Fletcher Haynes
Frizi
Giorgi Beriashvili
Gray Olson
Greg Morenz
Havvy (Ryan Scheel)
Hilmar Wiegand
Hugo Laloge
Igor Ranchynskyy
ImgBotApp
Jacob Kiesel
Jamee Kim
Johannes Boczek
John-John Tedro
John Mitchell
Joshua Barretto
Joshua Groves
Joël Lupien
KernelFreeze
Karl Bergström
Laurent Van Acker
Lonnie Souder
Lucas Kent
Lucio Franco
Luna
Marco Alka
Markus Westerlind
Matt O'Tousa
Matt Taylor
Michael Palmos
MorituriTeSalutant
Nolan Darilek
Ole Martin Ruud
Oliver
Pavel Hrách
Paweł Grabarz
Randy Taylor
Reificator
René Klačan
Richard Dodd (dodj)
Richard McCormack
Robert Wallis
Rudi Floren
Ryan Scheel
Sascha Grunert
Sébastien Guimmara
Sebastian Waisbrot
Sergey Veselkov
Shelby Doolittle
Simon Heath
Simon Rönnberg
SkylineP1g3on
Steve Wooster
Tammo Ippen
Thomas Churchman
Thomas Schaller
Théo Degioanni
Timon Post
Tristram Gräbener
Tymoteusz Paul
Usummon
Valkum
Vultix
W. Brian Gourlie
Walter Pearce
Xiang Fan
Zakarum
Zakor Gyula
Zelda Hessler
bamling
butterflyeight
callym
cosine
covercash2
golergka
hbina085
ibloat
jaynus
kel
p
qthree
randyl
taptap
tpltnt
verzuz
yukicode
As well as everyone who reviewed pull requests, opened issues, participated in the design discussions, and requested features!
The Amethyst Foundation is a pending 501(c)(3) non-profit. For details on what this means, or to make a donation, please refer to this announcement. If you would like to contribute to Amethyst, feel free to jump right in.